SUZIE GREENTREE DOG TRAINING




Agility Classes Private Agility & Obedience Lessons



For Fun or Competition
Join the fun today and start a new exciting hobby with your dog.

We believe every dog deserves kindness, love, fun and compassion
DESIGN BY ZEST
BORDER COLLIES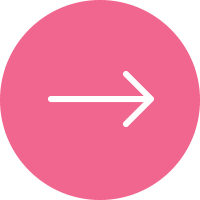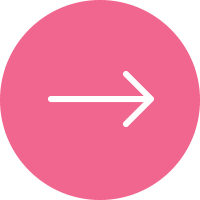 Scroll down
after each click
Photographer Renee Patten
DOG AGILITY TRAINING AT MORISSET LETS PLAY AGILITY FOUNDATIONS
​
Agility is an exciting, fast and fun activity for you and your dog. The game involves the handler (you) directing your dog around obstacles course, attempting to negotiate the obstacles in the correct order against the clock.
​
Obstacles comprise of various Wing Jumps, Spread jump, Tunnels, Tyre, A Frame, Dog Walk, See Saw and Weave Poles. The judge set the sequence that the dog has to complete.
AGILITY IS SUITABLE FOR MOST BREEDS as dogs jump according to their height, so 200, 300, 400, 500, 600 mm.
Introduction to Obstacles & Agility
AGILITY IS AWESOME FUN FOR YOU AND YOUR DOG, JOIN our introduction to Agility class.
Agility is just another game
​
We are currently taking booking for our next Foundation classes - this level is suitable for all dogs and handlers of any age.
​
4 week duration structured Agility Course
​
On a Thursday afternoon
​
Time: 3pm to 4 pm Foundations
​
Time: Level 1: 4.10pm to 5.10 pm
​
Mondays at 3 pm coming in May
​
Classes are small
​
Foundations class size .....8 students
​
Level 1 to 3 .....6 students
​
Class are held in Morisset
​
Training is out doors
​
Personal instruction for each participant
​
My training methods are underpinned by scientific assessment, proactive and innovative, positive methods.
We look forward to meeting you and your dog soon.
You can help your dog be their best self by giving them training.....
We are only a phone call away
0404 447 506
CALL US NOW
to book in to your next class or private lesson​
Photographer Chris Parkin UK
I am a passionate believer in positive reward based training,
it is proven and force free giving the best possible results
I am dedicated to bringing out the best in your dog.
Open Obedience Competition
AGILITY CLASSES




Suzie Greentree Dog Training run group Agility Classes on a Thursday afternoon.




Foundations for Agility...
3.00 pm to 4pm
Level 1 Pre Novice..........

.
4.10 pm to 5.10 pm
Monday group class in May at 3 pm coming soon
Class sizes are small
Foundation
8 students
Life skills, foundations & Flatwork for Agility




Levels 1 Pre - Novice

6 students
Pre novice handling, course work & equipment training
​
What's Next?


Each month classes will vary focusing on different skills for success
in Agility, from handling, turns, contacts, tunnel games etc.
Each month the classes we offer will have a different focus, different
skills for Agility so keep an eye on our Facebook page for the
latest updates on what classes we will be offering next month
.


​
​
All participants sho

uld bring


A Chair
Dog crate if you have one
Lots of training treats
A tug toy
Water bowl
​
Dogs must be either crated or on leash at all time except when

with

instructor
Dogs must have a recall when off leash
Dog must be healthy, vaccinated & wormed regularly
Our weekly classes are a duration of 4 consecutive weeks

pre paid on week 1, the first Agility class - 4 weeks non

refundable
​
​
I offer a variety of training opportunities for my clients:
​
Group training Agility sessions

​Private lessons for Beginner Agility

Private lessons for Obedience at all levels from Beginner
to Advanced -Companion Dog, Novice, Open, Utility & UDX

Private on line Obedience training for NSW & interstate clients

Training or competitions Video Reviews
Small Group lessons (weekdays)
Mobile: 0404 447 506
Email: suziegreentreedogtraining.com.au
Hire my grounds for your own training
Per hour
Booking essential
Contact Suzie 0404447506
Email: suziegreentreedogtraining.com.au
These courses are designed to train you & your dog through fun games and core foundations, as well as jump sequences and tunnels.
Build skills, confidence and self control with your dog

Our obstacle class is based on Martina Magnoli Klimesova & Susan Garrets foundations
Typical ​skills taught in fun obstacle foundations include:
learning to jump with correct form

tunnel Games

contact foundations

weave foundations

small jumping sequences

shaping

fitness exercise foundations
​
This course is designed for dogs that are not aggressive towards either people or other dogs, unfortunate dogs that have these issues are not suitable to attend these classes. Dogs must also have a RELIABLE RECALL. (No dog under 12 months will be jumping full heights only foundations training.)
WHAT TYPE OF FOOD TO BRING TO TRAINING?
We like to use soft food for training as it's easy for the dog to eat. Examples include very small slices of cheese, hotdog, salami, ham, chicken or any food your dog likes that is not crumbly. Bring at least one cup. The receipe below can be made in a baking dish and cut into small bites.
​
​
​
​
Obedience Utility Competition
Open Obedience Competition