SUZIE GREENTREE DOG TRAINING
​
We believe every dog deserves kindness, love, fun and compassion
Want that feeling when your dog happily listens... it's Bliss !!!
I can help you
achieve
this...
Learn how to understand your dog...
DESIGN BY ZEST
BORDER COLLIES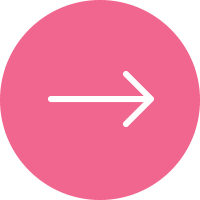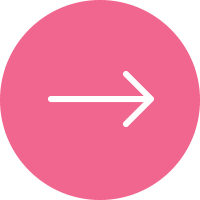 Scroll down
after each click
​
LET US HELP YOU make your life easier, while strengthening the bond between you and your dog. Training a dog can be a challenging, especially without experience, when you understand canine behaviour and learn efficient dog training techniques, you will get FAST RESULTS.
Imagine no more jumping on your guests, getting dragged down the road and your dog comes every time you call him/her.
​
Training builds a bond to make your dog your best friend, not a nuisance.
Does your dog:
pull on the lead or create havoc when taken for a walk

jump inappropriately on visitors

display fear or anxiety

have destructive behaviour

never comply with commands

get over excited causing it to nip and bite
WE CAN HELP, BEHAVIOUR SOLUTIONS FOR ANY BREED OF DOG AND THEIR OWNER.
​
Our aim is to teach owners and their dogs how to understand each other in a professional but fun environment, ultimately leading to a happy life for the whole family so you can finally have the loyal, obedient awesome family pet you have always wanted.
My training methods are underpinned by scientific assessment, proactive and innovative.
My clients include overwhelmed first time dog owners with their first puppy/dog or rescue to competition Obedience & Agility clients. We look forward to meeting you and your dog or puppy soon
You can help your dog be their best self by giving them training.....
Are you a puppy owner who's finding it all a LOT harder than you bargained for?
We are only a phone call away
0404 447 506
CALL US NOW
to book in to your next class or private lesson​
Photographer Chris Parkin UK
I am a passionate believer in positive reward based training,
it is proven and force free giving the best possible results
in a stress free environment.
I am dedicated to bringing out the best in your dog.
SERVICES:
Whether your are looking for life skills, to solve behavioural issues, basic manners or advanced skills for competition Obedience or Agility we can meet your needs.
What do you get from training ?
​
A better relationship with you dog and why wouldn't you want that?
We offer a variety of training, from the very beginner with their first dog or puppy to advanced handling for competition training including private lessons in your home for every day issues. (Home Consultations are reviewed on case to case due to Covid 19 at present)
Each month we will vary what we teach at the appropriate level so you receive a broad base of knowledge to apply to your dog management.
​
​
PRIVATE ONE - ON - ONE CONSULTATIONS
IN HOME TRAINING
FOR PET BEHAVIOURAL ISSUES
OBEDIENCE/AGILITY/COMPETITION
​
One - on - One Puppy Training
​
So what will you learn?
​
This comprehensive course covers how to train your puppy to become a happy and obedient family pet or foundations for a competition dog.
​
* Plan a positive training program
for you & your puppy.
​
* You will develop a real understand
of how dogs learn so when you are teaching them, you can
actually understand each other
better, clearly communicating with
your dog, decreasing anxiety for
you and your dog.
​
* Give advice how to control &
prevent behavioural problems
​
* Demonstrate the commands &
your personal training plan.
​
* Train your dog and you. Training
is tailored to each individual dog
as all dogs have different needs.
​
The puppy training course has been built to build your puppies confidence and social skills in a fun learning environment and includes information and training on topics such as preventing puppy biting, chewing, pulling on lead, loose lead walking, how to check in with you when roaming free on a walk, how to behave around children and other animals, aggressive behaviourstay on your bed behaviour an off switch for active dogs, separation anxiety, anti social behaviour, nail trimming, dog body language, recalls, chasing, barking, scratching, puppy toilet training - We can help you shape your playful puppy into a well adjusted family pet​.
​
Course materials will be provided, which will includes information and tips and tricks on how to help owners establish and build a healthy happy relationship with their new puppy.
​
Puppy lessons are a safe way to introduce your puppy into the big wide world with your trainer to guide you.
​
For puppies from 8 weeks to 6 months - these lessons are prepaid and are non refundable - make up lesson available.
​
Nail that recall, enjoy your walks nicely on lead.
Create a Lifetime of Good Habits:
​
IT'S ALL ABOUT YOU AND YOUR DOG
This is the ultimate if you require personal time and consultation with our highly experienced trainer to focus 100% on your needs. Private and in home training can be provided for basic issues, obedience and speciality training including behavioural modifications, anxiety issues, over-excitement, destructive behaviours and anti-social behaviours.
​
By offering in home one - on - one consultations puppy & dog training generally progresses much quicker as the dog feels less threaten and relaxed as does their owner, we work hand in hand with you.
​
I work with many rescue dogs of all breeds & mixes with a variety of dog training issues:
​
Tips and advice on training & behavioural issues

Toilet training

Biting and nipping

Crate training

Recall (come when called)

Basic obedience and behavioural modification

Walking on a loose lead

Barking

Off leash training

Separation anxiety & fear

Behavioural modification & problem solving
​
In home training is a convenient option if you prefer your dog training lessons to be in the privacy of your home at a time suitable to you.
​
Private consultations are designed for dogs of any age, we will come to your home and help you achieve your training goals as well as helping you understand what is causing the problems and how to make positive changes.

For: All owners looking for convenient training solutions
How long do the in home consultation go for? The initial consultation is usually 1 to 1.5 hours, follow up consultations are usually 1 hour.
Where: At your home at a time you choose or at a location near us
​
NEED A HELPING HAND ?
​
Work, illness, dinner outing or other social commitments needn't be stressful with a little help from Suzie Greentree Dog Training.....
​
Do you need someone to stay with your animals for a couple of hours to keep them company?
​
I can pop in and feed, water and check everything is OK at home.
​
I will refresh the water bowl, feed your dog their favourite meal and of course give them a little cuddle.
​
This service is especially good for dogs who have separation anxiety.
​
Feel free to message me for a quote :)
WHAT TYPE OF FOOD TO BRING TO TRAINING?
We like to use soft food for training as it's easy for the dog to eat. Examples include very small slices of cheese, hotdog, salami, chicken or any food your dog likes that is not crumbly. Bring at least one cup. The receipe below can be made in a baking dish and cut into small bites.
​
​
​
​
This course is designed to train your dog through fun games and core foundations, as well as jump sequences and tunnels.
Build skills, confidence and self control with your dog

Our obstacle class is based on Susan Garrets foundations and handling 360 system
Typical ​skills taught in fun obstacle foundations include:
learning to jump with correct form

tunnel Games

contact foundations

weave foundations

small jumping sequences

shaping

fitness exercise foundations
​
This course is for dogs who are friendly to people and other dogs. Dogs must also have a RELIABLE RECALL. (No dog under 12 months will be jumping only foundations training.)
​
PROFESSIONAL DOG WALKING & TRAINING SESSION
Not spending as much time as you'd like to with your dog? Don't let your busy schedule interfere with your furry friend's well-being.
Do you need your dogs walked through the day while you are at work?
You're too busy to train and walk your dog why not let us do it for you, great mental stimulation for your dog - a great option for busy families and dog owners who work full time.
​
I am a flexible and trustworthy dog walker.
​
We burn off your dogs energy so your dog can nap all afternoon, you don't want to leave them for extended periods alone.
We offer a 1 hour session which includes 1/2 hour walk and 1/2 hour training session or full 1 hour walk.
​
We understand what it means to entrust your furry family member to us and always treat our clients as our own.
​
Your dog will enjoy a walk with a level of exercise to suit their own pace. Our first & most important value is safety - we always take care of your dog as we should own own.​
​
Of course we will let you know how your dog has got on with the walk and provide pictures of them enjoying themselves on our social media page.
​
Regular walk schedule, casual bookings while your away or private one on one walks.
​
​