SUZIE GREENTREE DOG TRAINING




Agility Classes Private Agility & Obedience Lessons



For Fun or Competition
Join the fun today and start a new exciting hobby with your dog.

We believe every dog deserves kindness, love, fun and compassion
DESIGN BY ZEST
BORDER COLLIES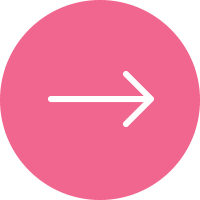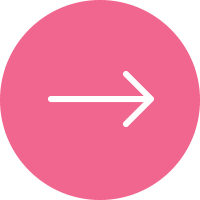 Scroll down
after each click
Photographer Renee Patten
DOG AGILITY TRAINING AT MORISSET LETS PLAY AGILITY FOUNDATIONS
​
Agility is an exciting, fast and fun activity for you and your dog. The game involves the handler (you) directing your dog around obstacles course, attempting to negotiate the obstacles in the correct order against the clock.
​
Obstacles comprise of various Wing Jumps, Spread jump, Tunnels, Tyre, A Frame, Dog Walk, See Saw and Weave Poles. The judge set the sequence that the dog has to complete.
AGILITY IS SUITABLE FOR MOST BREEDS as dogs jump according to their height, so 200, 300, 400, 500, 600 mm.
Introduction to Obstacles & Agility
AGILITY IS AWESOME FUN FOR YOU AND YOUR DOG, JOIN our introduction to Agility class.
Agility is just another game
​
We are currently taking booking for our next Foundation classes - this level is suitable for all dogs and handlers of any age.
​
4 week duration structured Agility Course
​
On a Thursday afternoon
​
Time: 3pm to 4 pm Foundations
​
Time: Level 1: 4.10pm to 5.10 pm
​
Mondays at 3 pm coming in May
​
Classes are small
​
Foundations class size .....8 students
​
Level 1 to 3 .....6 students
​
Class are held in Morisset
​
Training is out doors
​
Personal instruction for each participant
​
My training methods are underpinned by scientific assessment, proactive and innovative, positive methods.
We look forward to meeting you and your dog soon.
You can help your dog be their best self by giving them training.....
We are only a phone call away
0404 447 506
CALL US NOW
to book in to your next class or private lesson​
Photographer Chris Parkin UK
I am a passionate believer in positive reward based training,
it is proven and force free giving the best possible results
I am dedicated to bringing out the best in your dog.
Open Obedience Competition
We have trained and owned many breeds over the years including Rottweilers, Border Collies, Maltese, German Shepherds, Dutch Shepherd, Swiss Shepherds, Australian Shepherds, Chihuahua, English Cocker Spaniel, Schnauzer, French Bulldogs, Labradors, Golden Retreivers, Italian Greyhound, Dobermans, Dachshund,Poodles, Pugs, Staffordshire Terriers, Belgian Tervuren, Terriers, Bulldogs, Beagle, Beaglier, Bearded Collies, Pugs, Belgian Shepherds, Brittany Spaniels, Boxers, Cane Corso, Catahoula, Dashounds, Australian Cattle Dogs, Border Terrier, Corgis, Beagles, Cavaliers, Cocker Spaniels, Dashounds, Siberian Huskies and many mixed breed variety's
Copyright Suzie Greentree Dog Training 2021