SUZIE GREENTREE DOG TRAINING
​
We believe every dog deserves kindness, love, fun and compassion
Want that feeling when your dog happily listens... it's Bliss !!!
I can help you
achieve
this...
Learn how to understand your dog...
DESIGN BY ZEST
BORDER COLLIES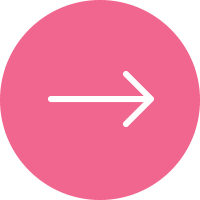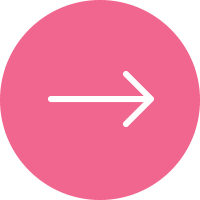 Scroll down
after each click
​
LET US HELP YOU make your life easier, while strengthening the bond between you and your dog. Training a dog can be a challenging, especially without experience, when you understand canine behaviour and learn efficient dog training techniques, you will get FAST RESULTS.
Imagine no more jumping on your guests, getting dragged down the road and your dog comes every time you call him/her.
​
Training builds a bond to make your dog your best friend, not a nuisance.
Does your dog:
pull on the lead or create havoc when taken for a walk

jump inappropriately on visitors

display fear or anxiety

have destructive behaviour

never comply with commands

get over excited causing it to nip and bite
WE CAN HELP, BEHAVIOUR SOLUTIONS FOR ANY BREED OF DOG AND THEIR OWNER.
​
Our aim is to teach owners and their dogs how to understand each other in a professional but fun environment, ultimately leading to a happy life for the whole family so you can finally have the loyal, obedient awesome family pet you have always wanted.
My training methods are underpinned by scientific assessment, proactive and innovative.
My clients include overwhelmed first time dog owners with their first puppy/dog or rescue to competition Obedience & Agility clients. We look forward to meeting you and your dog or puppy soon
You can help your dog be their best self by giving them training.....
Are you a puppy owner who's finding it all a LOT harder than you bargained for?
We are only a phone call away
0404 447 506
CALL US NOW
to book in to your next class or private lesson​
Photographer Chris Parkin UK
I am a passionate believer in positive reward based training,
it is proven and force free giving the best possible results
in a stress free environment.
I am dedicated to bringing out the best in your dog.
DESIGN BY ZEST BORDER COLLIES
Design By Zest is set on 3 acres backing on to the Watagan State National Park where there is plenty of room for our dogs to run, play, take a swim in the dam or alternatively just chill around the house. We strive to produce puppies who have excellent temperaments with a desire to work. Soundness and health are extremely important to us. We have owned Border collies for many years.
Our vision is to breed beautiful, correctly structured Border Collie puppies that are happy, have good work ethics to enjoy and excel in sporting/performance activities and to be balanced so their families can enjoy them for years to come. Our puppies will be raised in the house with Avidog/Puppy Culture enrichment for the first 8/10 weeks of their life, they will be socialised with both children and other dogs. Our emphasis is on producing quality pups suitable for many sporting disciplines and awesome companions.
​
We love our puppies and would love them to be raised as house pets and be part of your family. Our puppies are from
energetic working line parents and would suit performance homes.
​
Zest & Posh are high drive, power plus girls with a beautiful temperaments. They are a lots of fun to train, yet they love their cuddles on the lounge. Zest & Posh are beautifully balanced and sound in structure, well muscled, clever, happy and loyal with a sweet personalities and temperament. Zest & Posh are fast and fun agility partner.
Zest is the first Border Collie in Australia & New South Wales to earn the
Title of Working Pack Dog (WPD)
​
128 Kilometers of forrest walk over 4 days carrying 30% of her body weight.
WHAT AN AWESOME ACHIEVEMENT
​
​
​
​
​
​
​
​
If you are interested in our puppies contact Suzie for more information -
​
Next Planned litter will be from Posh (Design By Zest Prada is Posh) from an AI with imported frozen semen from USA this litter will be towards the end of September 2021.

All puppies will be sold on limited register unless
otherwise agreed upon with papers from Dogs NSW, please contact us to join the waiting list.
​
Health Screening
We place great importance on

utilising the range of DNA genetic testing currently available to

breeders. Zest & Posh are DNA tested for hereditary conditions, this ensures that no puppy breed by us can be affected by these diseases.
All stud dog will also be DNA tested.

ZEST Hip
X-rays : 0:0
ELBOWS:
0:0
​
Posh has recently had all her DNA tests for hereditary conditions and Hips X-rays: 2:2 ELBOWS: 0:0
(Breed average is 7.5) so an awesome result.
Breeding Stunning Border Collies - our passion
Posh, Bu, Remy, Chance & Caddy
1/3