SUZIE GREENTREE DOG TRAINING




Agility Classes Private Agility & Obedience Lessons



For Fun or Competition
Join the fun today and start a new exciting hobby with your dog.

We believe every dog deserves kindness, love, fun and compassion
DESIGN BY ZEST
BORDER COLLIES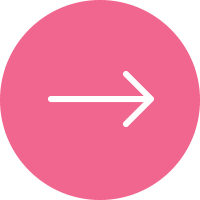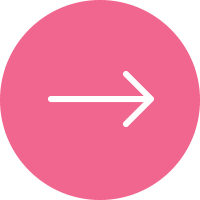 Scroll down
after each click
Photographer Renee Patten
DOG AGILITY TRAINING AT MORISSET LETS PLAY AGILITY FOUNDATIONS
​
Agility is an exciting, fast and fun activity for you and your dog. The game involves the handler (you) directing your dog around obstacles course, attempting to negotiate the obstacles in the correct order against the clock.
​
Obstacles comprise of various Wing Jumps, Spread jump, Tunnels, Tyre, A Frame, Dog Walk, See Saw and Weave Poles. The judge set the sequence that the dog has to complete.
AGILITY IS SUITABLE FOR MOST BREEDS as dogs jump according to their height, so 200, 300, 400, 500, 600 mm.
Introduction to Obstacles & Agility
AGILITY IS AWESOME FUN FOR YOU AND YOUR DOG, JOIN our introduction to Agility class.
Agility is just another game
​
We are currently taking booking for our next Foundation classes - this level is suitable for all dogs and handlers of any age.
​
4 week duration structured Agility Course
​
On a Thursday afternoon
​
Time: 3pm to 4 pm Foundations
​
Time: Level 1: 4.10pm to 5.10 pm
​
Mondays at 3 pm coming in May
​
Classes are small
​
Foundations class size .....8 students
​
Level 1 to 3 .....6 students
​
Class are held in Morisset
​
Training is out doors
​
Personal instruction for each participant
​
My training methods are underpinned by scientific assessment, proactive and innovative, positive methods.
We look forward to meeting you and your dog soon.
You can help your dog be their best self by giving them training.....
We are only a phone call away
0404 447 506
CALL US NOW
to book in to your next class or private lesson​
Photographer Chris Parkin UK
I am a passionate believer in positive reward based training,
it is proven and force free giving the best possible results
I am dedicated to bringing out the best in your dog.
Open Obedience Competition
Agility Foundations Group classes, Obedience from beginners to advanced competition in both group & Private sessions. On line Obedience session to help you achieve your goals. Video reviews of your training or competitions per hour rate.
​
​
​
​
​
​
Suzie is extremely passionate, friendly, open, honest and dedicated to canine sports with exceptional and progressive ideas. Her input and guidance has supported me in my personal goals, including taking my young dog Cy overseas to compete in New Zealand in their Obedience competitions.
The results I have had since working with Suzie speak for themselves
Several first place wins throughout New Zealand

Second place in New Zealand's biggest National dog show

Wins and places across Australian Obedience Trials (CCD, Novice & Open)
​
I believe Suzie to be one of the top trainers in Australia with her fun positive reward based training. Suzie has trained with many worldwide renowned dog trainers (read details on about page)
​
Suzie not only talks the talk - she walks the walk with her own beautifully trained Border Collies training them to the highest level, Australian Obedience Champion, representing Australia at Crufts World Cup competition in England and currently competing in Agility.
​
Suzie's ability to analyse training issues and to find solutions is extraordinary.
Whether you would like a well behaved family pet, an Obedience Champion or Agility Champion I highly recommend Suzie as your trainer, she has immersed herself in the world of animal training.
​
Kim Lindsay
​
​
​
Suzie Greentree Dog Training has a Safety First Policy, Suzie Greentree Dog Training, trainer and employees/agent shall not be liable for loss damage or injury to persons, animal or property.
​
​