SUZIE GREENTREE DOG TRAINING
​
We believe every dog deserves kindness, love, fun and compassion
Want that feeling when your dog happily listens... it's Bliss !!!
I can help you
achieve
this...
Learn how to understand your dog...
DESIGN BY ZEST
BORDER COLLIES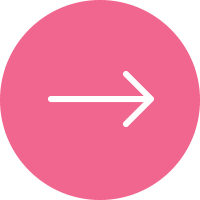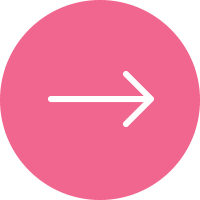 Scroll down
after each click
​
LET US HELP YOU make your life easier, while strengthening the bond between you and your dog. Training a dog can be a challenging, especially without experience, when you understand canine behaviour and learn efficient dog training techniques, you will get FAST RESULTS.
Imagine no more jumping on your guests, getting dragged down the road and your dog comes every time you call him/her.
​
Training builds a bond to make your dog your best friend, not a nuisance.
Does your dog:
pull on the lead or create havoc when taken for a walk

jump inappropriately on visitors

display fear or anxiety

have destructive behaviour

never comply with commands

get over excited causing it to nip and bite
WE CAN HELP, BEHAVIOUR SOLUTIONS FOR ANY BREED OF DOG AND THEIR OWNER.
​
Our aim is to teach owners and their dogs how to understand each other in a professional but fun environment, ultimately leading to a happy life for the whole family so you can finally have the loyal, obedient awesome family pet you have always wanted.
My training methods are underpinned by scientific assessment, proactive and innovative.
My clients include overwhelmed first time dog owners with their first puppy/dog or rescue to competition Obedience & Agility clients. We look forward to meeting you and your dog or puppy soon
You can help your dog be their best self by giving them training.....
Are you a puppy owner who's finding it all a LOT harder than you bargained for?
We are only a phone call away
0404 447 506
CALL US NOW
to book in to your next class or private lesson​
Photographer Chris Parkin UK
I am a passionate believer in positive reward based training,
it is proven and force free giving the best possible results
in a stress free environment.
I am dedicated to bringing out the best in your dog.
Puppy classes, dog walking, private training, agility foundations, obedience from beginners to advanced competition.
​
​
​
WHERE WE SERVE:
Balcolyn
Bonnells Bay
Cooranbong
Dooralong
Dora Creek
Freemans Waterhole
Jilliby
Martinsville
Mandalong
Morisset
Morisset Park
Wangi
Warnervale
Wyee
Wyee Point
​
​
Suzie is extremely passionate, friendly, open, honest and dedicated to canine sports with exceptional and progressive ideas. Her input and guidance has supported me in my personal goals, including taking my young dog Cy overseas to compete in New Zealand in their Obedience competitions.
The results I have had since working with Suzie speak for themselves
Several first place wins throughout New Zealand

Second place in New Zealand's biggest National dog show

Wins and places across Australian Obedience Trials (CCD, Novice & Open)
​
I believe Suzie to be one of the top trainers in Australia with her fun positive reward based training. Suzie has trained with many worldwide renowned dog trainers (read details on about page)
​
Suzie not only talks the talk - she walks the walk with her own beautifully trained Border Collies training them to the highest level, Australian Obedience Champion, representing Australia at Crufts World Cup competition in England and currently competing in Agility.
​
Suzie's ability to analyse training issues and to find solutions is extraordinary.
Whether you would like a well behaved family pet, an Obedience Champion or Agility Champion I highly recommend Suzie as your trainer, she has immersed herself in the world of animal training.
​
Kim Lindsay
​
​
​
Suzie Greentree Dog Training has a Safety First Policy, Suzie Greentree Dog Training, trainer and employees/agent shall not be liable for loss damage or injury to persons, animal or property.
​
​