SUZIE GREENTREE DOG TRAINING




Agility Classes Private Agility & Obedience Lessons



For Fun or Competition
Join the fun today and start a new exciting hobby with your dog.

We believe every dog deserves kindness, love, fun and compassion
DESIGN BY ZEST
BORDER COLLIES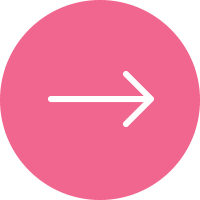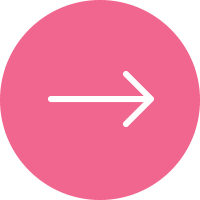 Scroll down
after each click
Photographer Renee Patten
DOG AGILITY TRAINING AT MORISSET LETS PLAY AGILITY FOUNDATIONS
​
Agility is an exciting, fast and fun activity for you and your dog. The game involves the handler (you) directing your dog around obstacles course, attempting to negotiate the obstacles in the correct order against the clock.
​
Obstacles comprise of various Wing Jumps, Spread jump, Tunnels, Tyre, A Frame, Dog Walk, See Saw and Weave Poles. The judge set the sequence that the dog has to complete.
AGILITY IS SUITABLE FOR MOST BREEDS as dogs jump according to their height, so 200, 300, 400, 500, 600 mm.
Introduction to Obstacles & Agility
AGILITY IS AWESOME FUN FOR YOU AND YOUR DOG, JOIN our introduction to Agility class.
Agility is just another game
​
We are currently taking booking for our next Foundation classes - this level is suitable for all dogs and handlers of any age.
​
4 week duration structured Agility Course
​
On a Thursday afternoon
​
Time: 3pm to 4 pm Foundations
​
Time: Level 1: 4.10pm to 5.10 pm
​
Mondays at 3 pm coming in May
​
Classes are small
​
Foundations class size .....8 students
​
Level 1 to 3 .....6 students
​
Class are held in Morisset
​
Training is out doors
​
Personal instruction for each participant
​
My training methods are underpinned by scientific assessment, proactive and innovative, positive methods.
We look forward to meeting you and your dog soon.
You can help your dog be their best self by giving them training.....
We are only a phone call away
0404 447 506
CALL US NOW
to book in to your next class or private lesson​
Photographer Chris Parkin UK
I am a passionate believer in positive reward based training,
it is proven and force free giving the best possible results
I am dedicated to bringing out the best in your dog.
Open Obedience Competition
Photographer Chris Parkin UK
Seminar with Jana Zvonkova
Suzie Greentree has been competing, teaching/instructing for over 20 years, training dogs is her hobby and passion. Suzie is a Nationally Accredited Trainer, holding her Certificate IV in training and Assessment.
​
Suzie has had a long involvement with obedience and agility, this puts her in a great position to understand the needs of competition focused clients, from advanced to new handlers to the sports.
​
Over the years Suzie has developed an in-depth understanding of dogs and what motivates them.
​
Suzie and her dog Ink had the honour of representing Australia Internationally at the worlds biggest dog show Crufts, World Cup event in the United Kingdom.
​
Suzie Flew to Canada on two occasions to attend Summer Camp and Puppy Camp with Susan Garrett, Justine Davenport & Jessica Patterson, as well as being a long term follower of Susan Garrett and active member of Puppy Peaks, Recaller, Handling 360 and Agility Nation. Suzie flew to England on two occasions to train with world renown trainer Kamal Fernandez, Kamal has been to Australia and stayed with Suzie on several occasions for seminars.
​
Suzie is dedicated and committed to professional developement to ensure modern, kind and effective techniques are used to prevent and cure common problems. Suzie regularly undertakes professional development courses delivered by internationally recognised experts and educators, Suzie remains an active student helping her to improve her own skills and knowledge as well as attending seminars and conferences so she can pass up-to-date ideas & information to clients with her wealth of experience.
Suzie has several amazing mentors and has completed many training courses with overseas presenters both in person and on line including:
​
Susan Garrett (Multi Agility World Champion) 2014, 2015, 2016

Lynda Orton Hill (Agility World Team) 2012, 2013

Mary Ray (Multi Crufts Champion Obedience)

Kay Laurence (Obedience)

Susan Jaffa (Crufts Champion Obedience) 2011

Kamal Fernandez, 2010, 2012, 2016, 2018

Trudy Groenenboom, 2011

Fanny Gott, 2009, 2010

Jo Hill & Shirely Clowes, 2009, 2011

Pat & Herbie Watson (Multi Crufts Champions Obedience) 2011

Morgan Spector

Jessica Patterson & Justine Davenport (Agility World Champions, Shape Up) 2015, 2016, 2017

Chicken Camp training with Terry Ryan

Anna Herzog (Crufts Champion Obedience) 2018, 2019

Anastasia egorova, Russia (Agility World Champion) 2018 - 2021

Stas Kurochkin, Russia (Agility World Champion) 2018, 2019

Zeljko Gora (World Agility Champion) 2017, 2018, 2019

Martina Magnoli Kilimesova (Multi Agility World Champion) 2017 - 2022

Jenny Damm ( Multi World Champion) 2019

Susan Friedman 2019

Tamas Traj 2019

Daisy Peel (Multi World Agility Champion) 2019

Petr Pupik 2019

Egil Eide2019

Jana Zvonkova (Multi World Champion) 2019

Isabelle Emanuelsson & Jouni Orenious 2020

Dave Munnings 2020 - 2022
​
As a clicker trainer for many years Suzie loves using clicker training to enhance her training and that of her students.
​
Suzie is member of many professional Dog training associations including:
Australian Pet Dog Trainers (APDT)

Pet Professional Guild

Agility Dog Association of Australia (ADDA)

Australian National Kennel Council (Licenced Border Collie Breeder)

Dog NSW

Border Collie Club NSW
​
Some of Suzie's achievements include:
Ink has gained his Australian Obedience Championship (AOC)

Multiple titles on her dogs including a Rottweiler and Border Collies in both Obedience & Agility

Obtained perfect scores in Obedience

Won many Best Obedience dog in trial with several dogs

Won Fastest dog in trial in Agility

Won Melbourne, Sydney and Canberra Royal on many occasions at various competition levels both in Agility & Obedience

Won Border Collie National Jumping Agility event 2016 & placed in following years

Placed 3rd in the National weave competition

Won Sydney Royal Jumping event & 2nd Agility 2017

Won Queensland State Agility Championship 2017

Won EPIC advance Dog Sports Extravaganza Jumping 2017

Border Collie National 2019, 3rd place SPD SD & GD Titles

Sydney Royal 2nd & 3rd place Agility & Jumping 2019

Posh's gained 3 Titles in 3 months AD JD SPD 2021

Zest has gained 6 Titles AD JD SD GD SPDX WPD
Seminar with Anastasia Egorova
Seminar with Stas Kurochkin
Chicken Training with Terry Ryan
N.S.W State Obedience Championships