SUZIE GREENTREE DOG TRAINING
​
We believe every dog deserves kindness, love, fun and compassion
Want that feeling when your dog happily listens... it's Bliss !!!
I can help you
achieve
this...
Learn how to understand your dog...
DESIGN BY ZEST
BORDER COLLIES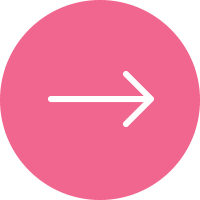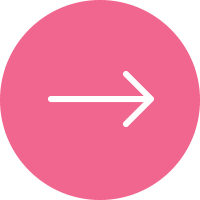 Scroll down
after each click
​
LET US HELP YOU make your life easier, while strengthening the bond between you and your dog. Training a dog can be a challenging, especially without experience, when you understand canine behaviour and learn efficient dog training techniques, you will get FAST RESULTS.
Imagine no more jumping on your guests, getting dragged down the road and your dog comes every time you call him/her.
​
Training builds a bond to make your dog your best friend, not a nuisance.
Does your dog:
pull on the lead or create havoc when taken for a walk

jump inappropriately on visitors

display fear or anxiety

have destructive behaviour

never comply with commands

get over excited causing it to nip and bite
WE CAN HELP, BEHAVIOUR SOLUTIONS FOR ANY BREED OF DOG AND THEIR OWNER.
​
Our aim is to teach owners and their dogs how to understand each other in a professional but fun environment, ultimately leading to a happy life for the whole family so you can finally have the loyal, obedient awesome family pet you have always wanted.
My training methods are underpinned by scientific assessment, proactive and innovative.
My clients include overwhelmed first time dog owners with their first puppy/dog or rescue to competition Obedience & Agility clients. We look forward to meeting you and your dog or puppy soon
You can help your dog be their best self by giving them training.....
Are you a puppy owner who's finding it all a LOT harder than you bargained for?
We are only a phone call away
0404 447 506
CALL US NOW
to book in to your next class or private lesson​
Photographer Chris Parkin UK
I am a passionate believer in positive reward based training,
it is proven and force free giving the best possible results
in a stress free environment.
I am dedicated to bringing out the best in your dog.
We have trained and owned many breeds over the years including Rottweilers, Border Collies, Maltese, German Shepherds, Dutch Shepherd, Swiss Shepherds, Australian Shepherds, Chihuahua, English Cocker Spaniel, Schnauzer, French Bulldogs, Labradors, Golden Retreivers, Italian Greyhound, Dobermans, Dachshund,Poodles, Pugs, Staffordshire Terriers, Belgian Tervuren, Brittany Spaniels, Boxers, Cane Corso, Catahoula, Dashounds, Australian Cattle Dogs, Border Terrier, Corgis, Beagles, Cavaliers, Cocker Spaniels, Dashounds, Siberian Huskies and many mixed breed variety's
Copyright Suzie Greentree Dog Training 2021